Student Tech Jobs on Campus
Many positions provide an excellent learning opportunity for students who may be new to working within an IT setting. Most jobs will provide training for new staff around technical concepts, troubleshooting strategies, and customer service skills that they will need in the position. We encourage applicants who may have limited IT experience, but who are eager to grow, to apply!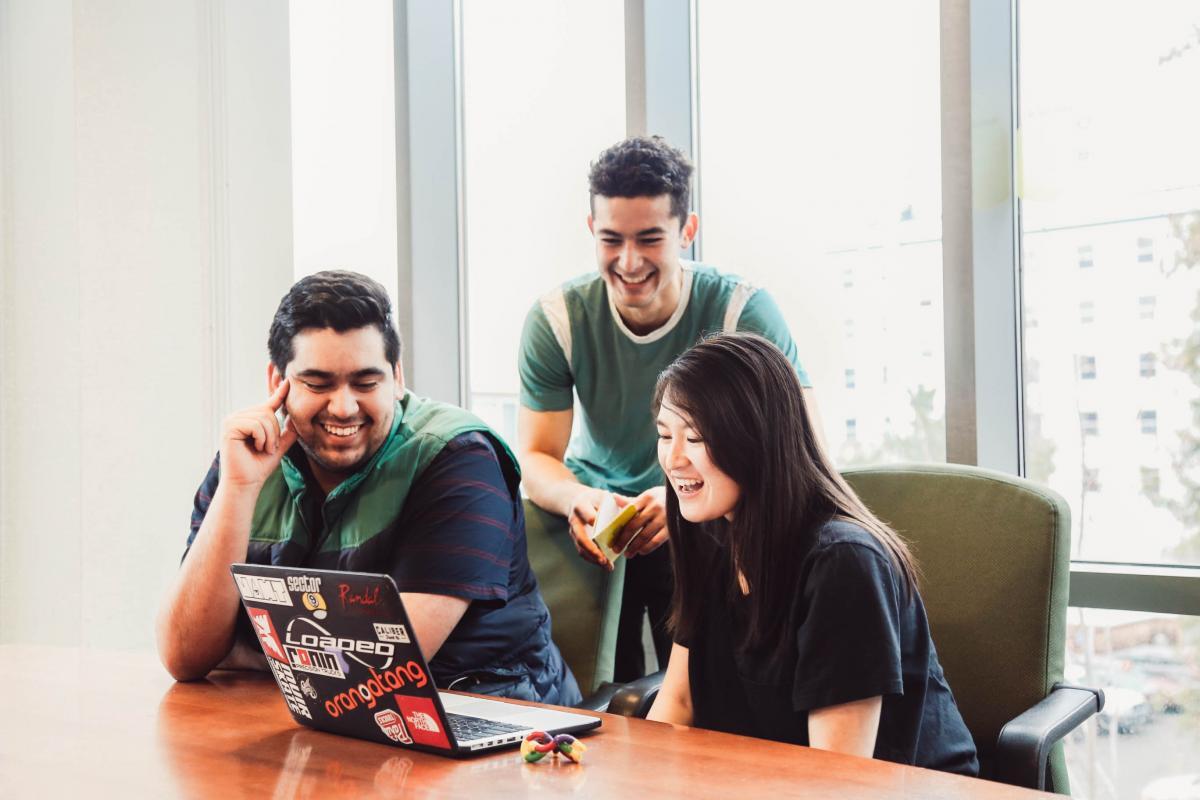 There are between 300-350 student jobs across the many IT units/organizations on campus, including but not limited to:
Business services support
Desktop consulting
Desktop engineering
Helpdesk support
Information management and workflow
Information security
IT client services
Network engineering
Outreach and engagement
Product management
Student technology consulting
Visual communications
Web design
Windows system administration
Wireless support
Job postings can occur at any time. We recommend checking this page periodically, Handshake, and following Student Tech Services on Instagram / Facebook for updates (fb.com/studenttechservices).
Questions about student jobs across campus technology? Contact the One IT Student Leadership Program at one-it-student-leadership@berkeley.edu.
Did you know? 10% of professional staff across campus IT are Cal alumni! Learn more about the One IT Student Leadership Program and our efforts to foster career advancement pathways for Berkeley students to become Berkeley staff.