You can send your print jobs from your personal device to be printed on printers in your Unit's Academic Center and in the Library using Pharos MobilePrint.
Remote Printing in Campus Residences and Libraries
Step 1: To print from any laptop, desktop, or mobile device, launch a web browser and navigate to : https://mobileprint.berkeley.edu/myprintcenter/

Step 2: Click on "Login with CalNet" on the button located in the middle of the screen
Step 3: Sign in using your CalNet ID, Passphrase, and 2-step verification.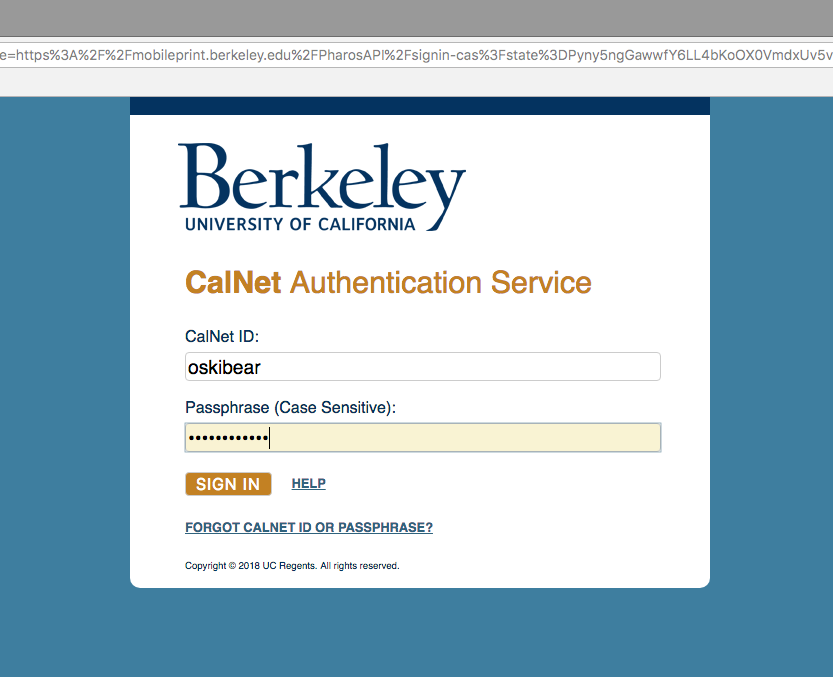 Step 4: 
Click on the "Upload" button, located in the upper-left portion of the screen.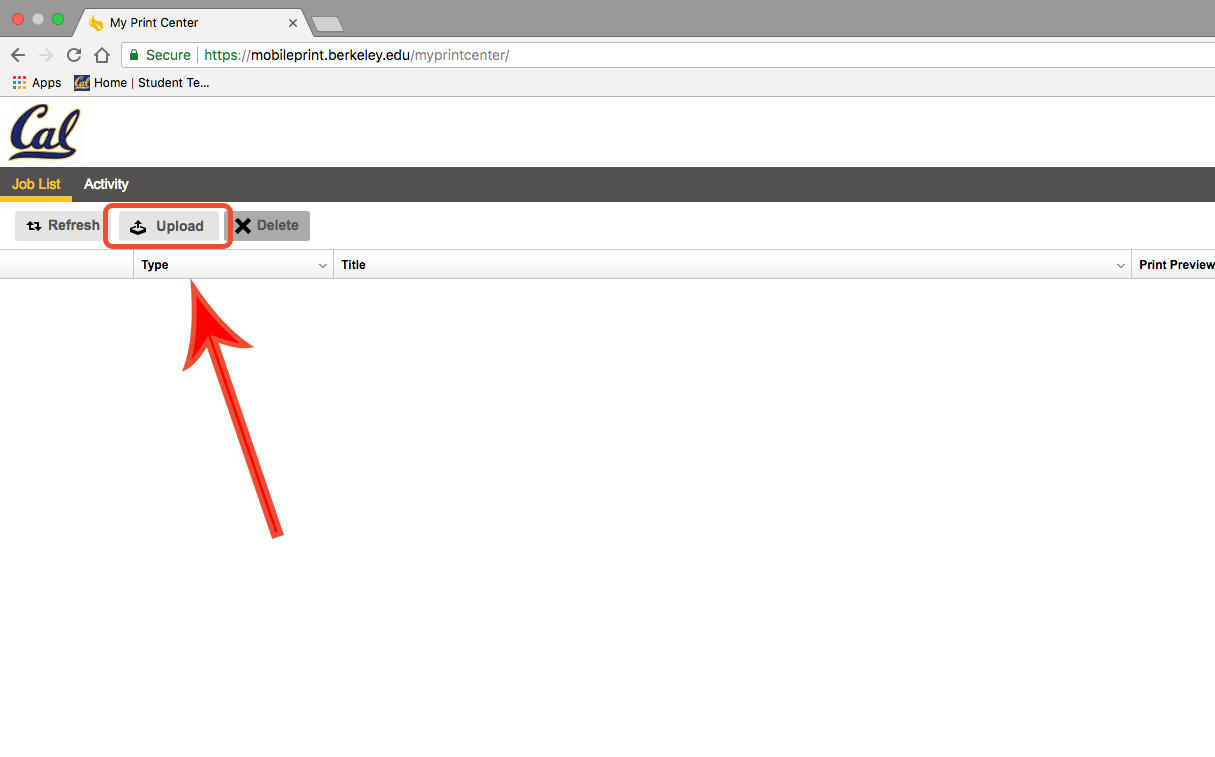 Step 5: Using the file explorer or finder, navigate to and select the document that you would like to print.

Step 6: Confirm that the document you selected appears in your print queue.

Step 7: Retrieve your print job at your Academic Center by tapping your Cal1Card on the black card reader, next to the large Ricoh printer.
Step 8: Select the document on the printer terminal with the mouse and click print.